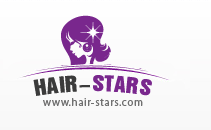 Product Search :

How to care or maintenance your hair weft extension?
1. Do not wash your hair in a circular motion which may tend to cause the tangle issue.
2. Do not cut the weft lines which may cause the shedding hair issue, If the wefts must be cut please seal with a weft sealant.
3. Wash the hair with the hair conditioner(or sulfate-free shampoo) to minimize damage the hair texture.
4. Wash your extensions minimum every two weeks to avoid dirt build up.
5. Always dry the root of your hair and weft of the extension to avoid matting.
6. Gently comb hair with a wide tooth comb. Begin combing small sections at the ends, working up towards the scalp.
7. It is recommended to let the hair air dry naturally but you may use a blow dryer(set on cool or low heat temperature).
8. When using styling and heating tools it is very important to use a heat protectant spray.
9. Before going swimming wash and leave the hair conditioner on your hair, which will prevent the salt water and chlorine from drying out your hair weft extension.